Europe's leading online marina booking platform enters the Italian market
Europe's leading online marina booking platform enters the Italian market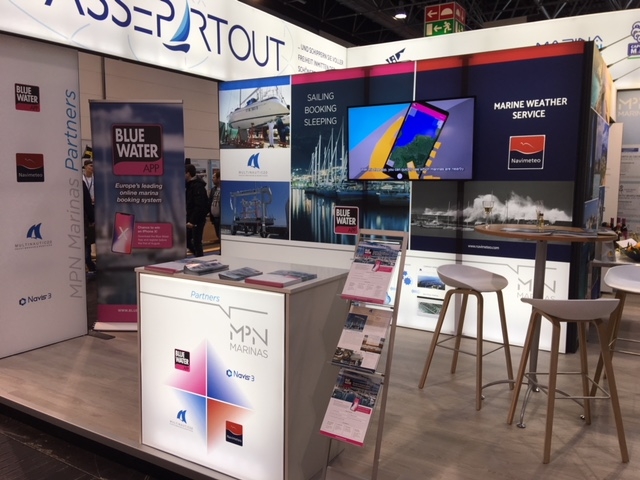 PRESS RELEASE 18THJANUARY, 2018
Europe's leading online marina booking platform enters the Italian market
Blue Water App, Europe's leading online marina booking platform, announced this week that it entered the Italian market, which is the start for the launch of the Blue Water App services in the Mediterranean. MP Network, one of Italy's largest management companies for marinas and the creator of the new MPN marinas network, signed a partnership agreement with Blue Water App to link its marinas to the international online booking platform. Blue Water App expects to sign up more than 30 Italian marinas in 2018. This means that boaters in Italy will be able to search, book and pay for their berth in only a few clicks with their mobile phone and without language barriers. Blue Water App is a unique booking tool, because it can be integrated with the marina management systems and allows boaters to select their berth in most participating marinas. Marinas prefer to work with Blue Water App, because its advanced technology gives the marinas real time information about arriving and departing boats, which is valuable information to optimize the occupancy rates and improve work flow.

"This is an exciting moment for us, because it is the start of our expansion in the Mediterranean region, which will allow Blue Water App boaters to use our services in Southern Europe and which will
increase our network of users and partnering marinas", said Christiaan Drent, founder and CEO of Blue Water App. "
"We are very happy to partner with Blue Water App, because this is part of our strategy to offer the best available technology to our marinas so that they can improve their operations and generate new business", said Enrico Bertacchi, CEO MP Network.
About Blue Water App
Founded in the Netherlands in 2013, Blue Water App is a cloud based online booking platform, which connects boaters and marinas. Today over a hundred marinas and more than 17,000 boaters use Blue
Water App. The iOS or Android app can be downloaded free of charge and users do not pay any additional fees other than the listed berth price. Blue Water App offers boaters a simple and fast way to select and secure their berth and to book and pay with a few clicks in four different languages. No more paperwork is needed because all crew and boat data are sent automatically to the marina.
Marinas use Blue Water App to receive payments in advance and in a secure way, to increase their productivity through real time arrival and departure data of boats and to market their marina to new local and international customers. In December 2017 Blue Water App finalized a second investment round and welcomed Joris van Wijk as Managing Partner, based in Italy. After consolidating its leading position in Northern Europe, Blue Water App is launching a new upgraded app and expanding in the Mediterranean, UK and Germany.
Blue Water App is participating at Boot
Dusseldorf 2018 in hall 14 stand H11
For more information, please call + 31
652847474 or + 39 3490061956
Terug naar vorige pagina