Blue Water App launches new upgrade
Blue Water App starts the new sailing season with a complete new version of the successful booking app, which was launched in April this year. The new Apps for iOS and Android are now using the latest software updates and, very important, are much easier to use and much faster.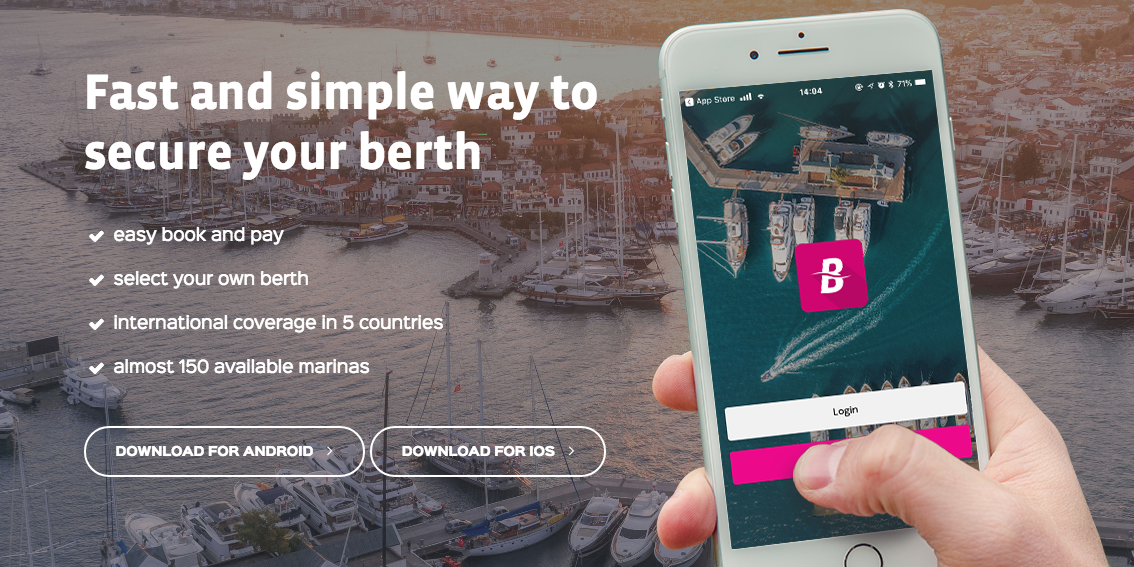 The basis for the new design was a research among 500 sailors who use Blue Water App. These users compared Blue Water App with other apps such as Uber, Facebook and Booking.com and they asked us to develop a similar interactive user experience. This was the start of a large project, which took six months and involved many developers, and we are very proud about the results. The new Blue Water App has a modern design, operates very fast and gained many new functions including an easy registration process with Facebook or email account. The sailor has access to complete information about the marinas, the available facilities and services and attractions in the area. They can now also share their rating of a marina with other sailors and in this way all Blue Water App users have now a complete overview about the marina and the available berths for their boat.

We also changed the Blue Water App booking management system for the marinas, who can control now in a simple and fast way who booked and paid. The marinas can make changes to bookings with a few clicks and send messages to boats in the area. It is also very easy to update the marina profile with photos, videos and the names of the dock team.

The new Blue Water App is now also in compliance with the new GDPR European data protection legislation and users can be assured that their data and privacy are well protected.

Blue Water App is ready for the new season and it has never been easier to make bookings in marinas with your smart phone.
Terug naar vorige pagina